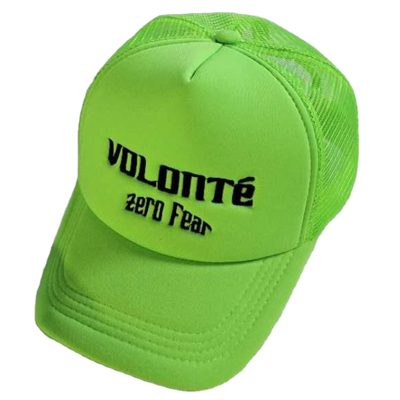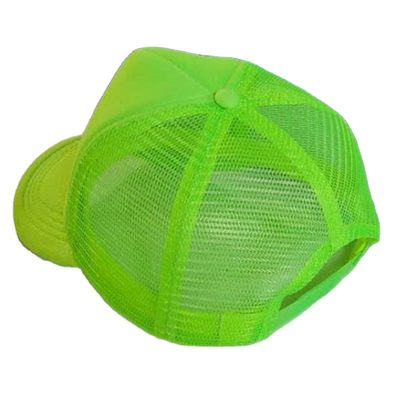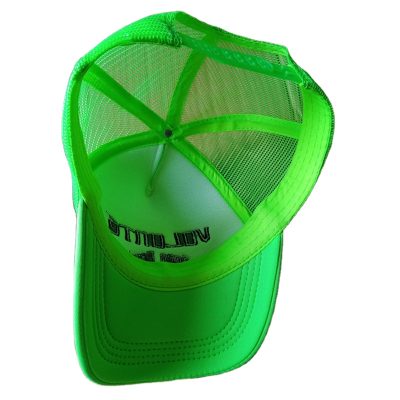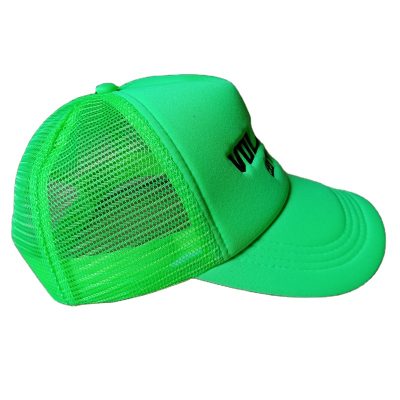 This fabric is eco-friendly , first class quality polyester/nylon fabric, non-fading* Cap fabric: available in many colors for customer to choose
* Comfortable and breathable.
* This logo can be customized
| | |
| --- | --- |
| Product Type: | Six panels / Five panels / costomized |
| Material: | Leather / Cotton / suede / polyester / acrylic / velvet / fur / hemp / etc |
| Fabric Type: | twill / checked / stripe / etc |
| Technics: | Embroidered / printing / applique / embossed / etc |
| Feature: | Eco-Friendly, Comfortable, Breathable, Other |
| Decoration:  | applique |
| Color: | available in many colors |
| Size: | adult size |
The truck cap is also called truck cap or trucker cap, which is a kind of baseball cap. Sometimes it is also called "gimme cap" or "feed cap" because at first this type of cap was used as a promotional material for feed or agricultural supply companies to promote products to farmers and truck drivers. In hip-hop culture, it is one of the most important elements of dress, and it has gradually developed into a favorite decoration of young fashionable people in the streets and lanes.
Truck hat and face shape:
Suitable for face shape
Round face: It can alleviate the visual impact of round face MM without edges and corners, and the charm index of curly hair ponytail tied around the ears rises instantly.
Goose egg face: The goose egg face is a perfect face shape, with various indexes close to the golden ratio, and it is dazzling with any combination
Not suitable for face shape
Square face: Most of the cheekbones and frontal bones of the square face MM are large, making the whole face look sharp and angular. If you pair it with a square-looking truck hat, the effect will be somewhat unsatisfactory. It is recommended to wear a fisherman hat suitable for any face shape.
Washing of truck caps:
① Routine hand wash, wash with cold or warm water at about 30 degrees. Do not wash with too hot water, so that the hat will not shrink after washing.
②It is best to wash the hat with soap instead of washing powder.
③After washing the hat, do not twist it by hand, but let it dry naturally.