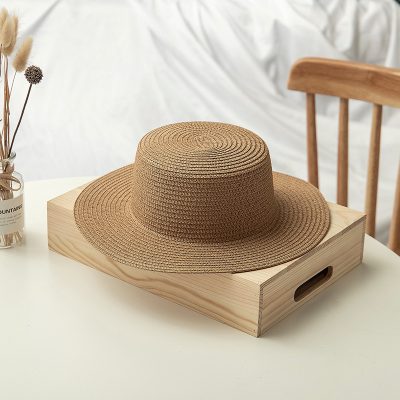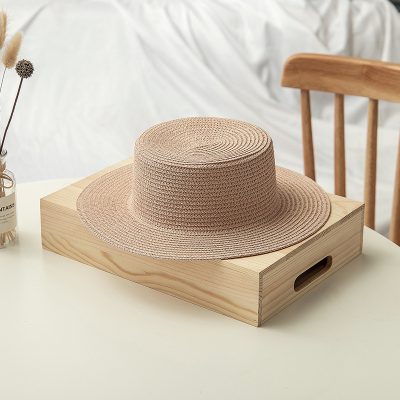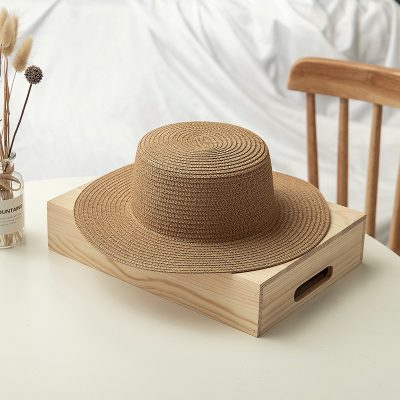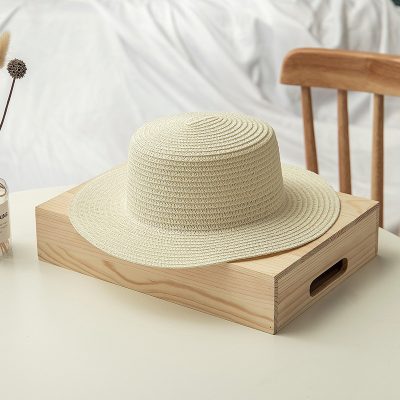 | | |
| --- | --- |
| Material: | |
| Description: | Hot selling solid ladies sun paper panama women summer wholesale straw hats |
| Size: | 56-58cm |
| Gender: | Female |
| Delivery: | 15-45 days after sample approved |
| Shipping: | By express, air or sea, all available |
| Payment: | L/C, T/T, Credit Card, West Union, Paypal |
A straw hat generally refers to a hat woven with water grass, mat straw, wheat straw, bamboo strips or brown rope, etc. The brim of the hat is relatively wide. It can be used to protect from rain and sun, and put clothes in the cap when resting to prevent dust.
Matching skills:
A woven straw hat is indispensable for summer outings. In addition to using a straw hat as a shade, more fashionable elements will be unintentionally discovered. Looking closely at the various Japanese beauty, no matter how you mix and match in summer, a lovely cool straw hat will always accompany you. It is both fashionable and stylish, and the resort-style pastoral style is casual interpretation. The beautiful sun hat is actually very simple. Let's "bring a straw hat and go to the streets" together this summer, let's go to Japan's simple and fashionable style!
Straw hat matching method 1: woven straw hat with printed dress
The colorful printed dress and the soft straw hat with ruffles are destined to become the perfect match for the fresh summer route. The meticulous lotus leaf weaving is embellished with silk satin bows, which will definitely make you cute and playful all summer!
Straw hat matching method 2: Beige bow straw hats can be matched at will
See also the summer all-match stuff, the elegant combination of lovely bow and beige straw. Very suitable for seaside holiday wear!
Straw hat matching method 3: hand-woven large-brimmed straw hat with coffee-colored plaid handkerchief
Handkerchiefs and straw hats are always inadvertently encountered in the idyllic romance. They are also fashion must-haves in Japanese accessories. They not only reflect the strong Japanese petty bourgeoisie, but also a touch of retro affection.
Straw hat matching method four: flat-top sun fisherman hat with white shawl shirt The chic flat-top design, soft straw texture, and a white shawl show an incomparable fashion and agility. Simple and plain inspirations are dotted with the bits and pieces of exquisite life. Fashion stays by your side all the time. Have you noticed it?
Our company profile: